KARACOL CONTAINERS
We are an architect & interior design office specializing in 'cargotecture' turning shipping used containers into living spaces. We use them as the basis of our structures, creating custom-made solutions for corporate clients, and intelligent commercial or residential plug & play modules for the public in general.
Our engineers work to develop innovative solutions and prioritize constructive efficiency, thereby reducing costs and the needless waste of materials. In addition, we reduce the volume of on-site residues, since most of the construction process is undertaken within our factory site, which means that only a very basic on-site infrastructure is required.
KARACOL is a space created on the basis of a partnership between four professionals who today form a totally integrated multi-disciplinary team who work together to develop projects, to administer or manage building work using shipping containers by establishing partnerships throughout South America.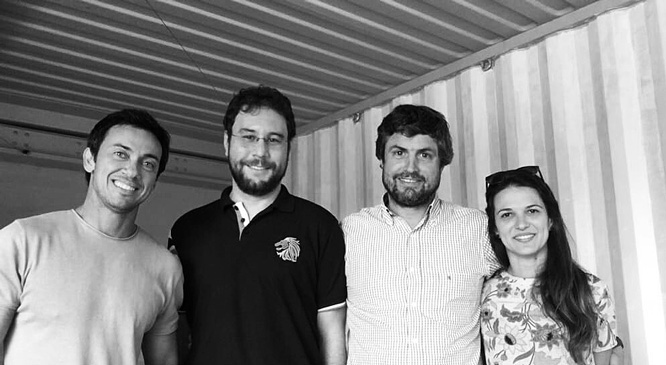 We are proud of our work and always use our best efforts to seek sustainable architectural concepts, to create modules that make full use of natural light, with welcoming interior designs that optimize all available space by using our custom-made fittings.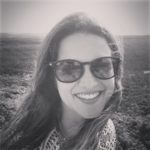 Karen Chaves
A graduate of the University of FV with specialization courses at the University of São Paulo, in 2008 Karen abandoned her career as a professional veterinary surgeon and between 2008 and 2018, was responsible for the administration of contract and building work at the MCP shipyard, a family-owned business. She became very involved in areas dealing with woodwork and fittings, where she worked to ensure that projects put forward by her clients and their architects could be implemented within the construction framework of a shipyard.
Karen has taken advantage of her extensive experience of working on naval construction projects to introduce the concept of interior design for reduced spaces and the portability of living space units, always seeking to use this knowledge to enhance Karacol's range of projects. Today, Karen is responsible for the overall administrative and commercial management of the office.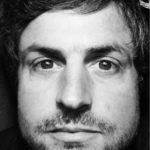 Agustín Fila
Graduating as an architect in 2003 from the FADU (Faculty of Architecture, Design & Urbanism) at the University of Buenos Aires and specializing in modular architecture, Agustín has been actively involved in the management and administration of building projects in leading architecture offices and companies in this branch of business.
Following his extensive experience as manager of the QUO Container Center building project, a shopping mall completed in 2014, which used sixty shipping containers, in Ingeniero Maschwitz, Buenos Aires, Argentina, in 2015 Agustín created his own company called ARQBOX – ShippingContainerHouses,
Agustín has brought to Karacol his professional experience and knowledge in the area of modular construction, and is responsible for the development of architectural projects and on-site management.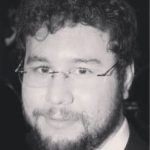 Guilherme Palfi
Trained as a civil engineer by the University of São Paulo, Brazil and with ten years of professional experience, Guilherme is a specialist in the area of renewable and hydraulic energy and project management, having worked with leading companies in this area. At Karacol, he is responsible for overseeing the modification work of the containers, adapting the hydraulic and electrical 'plug & play' systems, as well as all engineering work involved, from the original project blueprint to the final delivery of residential and commercial containers.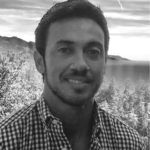 Marcelo Lohmann
Qualified as an Urban Architect at the University of São Paulo, Brazil, Marcelo has carried out projects and been responsible for the management of construction work in the commercial sector of one of the largest automobile companies in the country. In addition, through his architecture studio, he has, since 2009, been actively involved in creating projects and implementing residential work for the discerning public of São Paulo. Marcelo is responsible for Karacol project furnishings, and also collaborates in the area of project design, graphic arts, interior design and ensuring that our living spaces meet high standards of multi-functionability and aesthetics.
Professional Background
Born into a family of engineers and entrepreneurs in the area of naval construction, Karen Chaves has spent almost a decade managing different sectors of the family shipyard, involved in administrative, commercial, construction and maintenance activities involving medium to large-sized vessels.
In 2016, after a brief period of studies about container constructions, she embarked work on what was first designed as a private home, projected by her friend, the architect Milena Migoto, but which ended up growing into a much bigger project, and being transformed into an area of tests and experiments involving sustainable materials, different bio-climatical building strategies. Some of the features used include green or living roofs, shuttered façades, breeze panels using re-cycled wood, thermal isolation for the walls and cladding using alternative materials, zenital lighting, wind energy exhaust systems, as well as other tried and tested techniques.
During this project work, which has now been transformed into Karacol's major showroom, important partnerships were formed with civil construction companies, such as Engemetal/SP, different sector service companies and suppliers of materials that have been tested and approved. Amongst these professional groups that should be highlighted are the associations established with the ARQBOX container project office of Buenos Aires, Argentina and with the design studio Lohmann Architecture in São Paulo, Brazil, the owners of which now form part of our team.
Mission, Vision & Values
ENVIRONMENTAL SUSTAINABILITY :
We seek solutions that reduce the environmental impact of building work by using recycled and recyclable materials, which minimize site and material waste and enable our clients to make efficient use of water, energy and other natural resources.
modern, comfortable and sustainable design:
Our modules offer differential architecture, which is available to all, incorporating design and efficiency in our industrial container modules, based on principles of sustainable architecture.
Portability:
We seek to offer ready-to-inhabit homes for families, liberal professionals and small or medium-size businesses, reducing the time and cost involved in residential building work or establishing a business space, providing flexibility to the implantation site and to the general consumer.